Recruitment & Employment
Professional recruitment agency for clients & candidates.
Welcome to MB Services Jobs Team your local and international Employment Agency.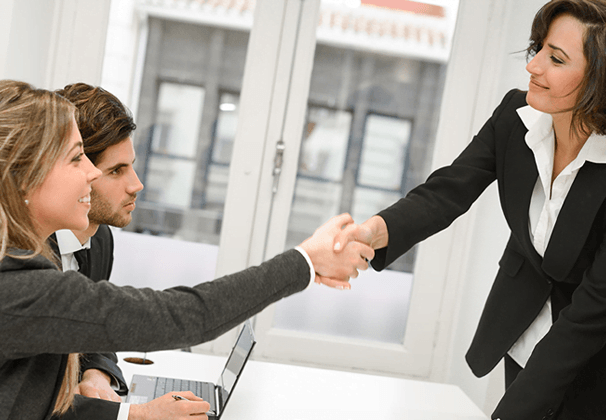 We're making great work happen
We offer tools to help job-seekers and employers stay up to date on everything to do with the recruitment industry. Make sure you contact us to get the full details on our Professionals in recruitment sector and how we can help you soar. Let us help you find the job or talent that you have been seeking, and get started on the path to success.
We're striving to ensure that every candidate is given the best chance of success through good recruitment … of template contracts, and legal guides that covers all aspects of employment law. We are here to drive standards and empower recruiters to be brilliant.
Recruitment & Employment Services
Now, more than ever, MB services play an increasingly important role in job matching, enhancing employability, addressing skill mismatches …
MB services promote an efficient development, integration and use of the labour force. Due to the challenges of today's labour markets, they are grappling with an ever more complex range of issues—from chronic unemployment or under employment to demographic shifts and the impact of digital and technological evolution.
We are one of the major conduits for implementing employment and labour market policies. Now, more than ever, MB services play an increasingly important role in job matching, enhancing employability, addressing skill mismatches and linking support directly to employers and workers through operating various active labour market programmes.
The emergence of MB services, where appropriately regulated, offers opportunities for cooperation in service delivery and to increase outreach to diverse groups in the labour market. Collaboration is also established with not-for profit and non-governmental institutions to expand coverage and provide additional services to specific target groups.
CLIENT'S & CANDIDATE'S TESTIMONIALS

I would like to say a massive thank you to the staff there as they were the most supportive and helpful people I could have asked for. Helping me get work at a low point and now I have been able o get a full time job thanks to there help. I would recommend them highly to anyone looking for work as you will get the most professional service possible from them.
Arij Ahmad Shibi
Jordan
Amazing service. Support and care for employees. Especially a big thank you to MB Services Jobs for being a great mentor.
Martin Glover
Germany
Thanks a lot MB Service jobs for giving me the opportunity to achieve my goals very very kind with candidates and so professional . I advice all to communicate through MB Service jobs . Good luck dear agency workers love you 😍 Hana from Dubai MH group staff ❤️❤️
Hanee Ch
Dubai
What a fantastic company to work for. MB and the team are great at finding you work. Any problems are dealt with straight away. I highly recommend them.
Chaima Malouli
Tunisia
Had a great experience with MB Services. The company provide you the most friendly consultants who are very easy to talk to and very pleasant. They were supportive throughout and helped me to find a successful and highly qualified team for our company.
Benjamin Mohamad Nikech
Qatar
Thank you MB servives job for making this possible and helping me toward achieving my dream. i have no words to explain what you did .. but i want to thanks every one of you for helping me to find a good job in such an amazing company to start building a good carreer in uae ... ✔👏
Imen Fajraoui
Tunisia
The best recruitment agency in the area. Very professional and will always try and find what you want according to your required conditions. All the consultants are understanding and helpful at all times. Highly recommend if you are looking for a good team.
Mohamad M. Ajarma
CEO, Company
Excellent and very friendly staff, highly trained and great customer services skills, very punctual and polite. i cannot praise them enough they are excellent. i wish every agency was like them. Perfect!
Haifa Elwawi
Kuwait